Big Air – Cemetery With A View (Song Premiere)
by
Steven Spoerl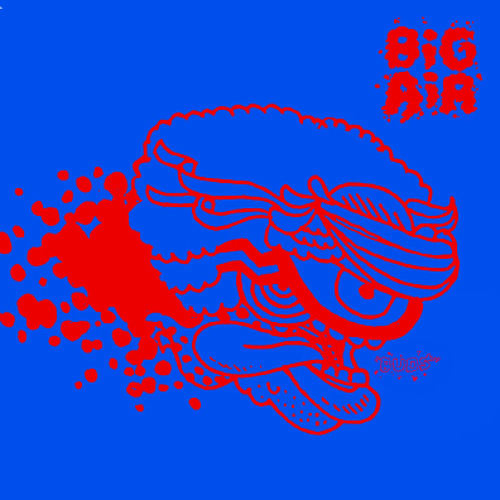 There are times a band just clicks. First it clicks with itself and then it clicks with its audience. Big Air are one of those bands. It's hard not to be floored by just how good this band is directly out of the gate. While both guitarist/vocalist Rob Dobson and drummer Greg Sloan have already put in a fair amount of time on former like-minded projects, it's hard to predict chemistry. From the sounds of things, incompatibility was never an issue; the two play off each other as well as any duo going today. They're only a few weeks away from self-releasing an outstanding debut cassette entitled Buds (that's the official album art up above), an extraordinary seven-song achievement. Big Air were gracious enough to allow Heartbreaking Bravery the premiere of that collection's lead-off track, "Cemetery With A View". The song itself  is a hard-charging blast of whip-smart lyrics and off-kilter indie punk that teems with powerpop sensibilities, a la current-era Superchunk (and classic-era Guided by Voices).
From the squalls of feedback that open it to the propulsive riffing throughout, there's no shortage of the kind of vibrant energy that allows people to feel truly alive. It's a great indicator of both Big Air's sound and of Buds' overall tone. Unsurprisingly, the band's already finding themselves in great company; their next few shows will be alongside acts like Grass Is Green, Speedy Ortiz, Drowners, Nude Beach, and The Men. Big Air's clearly not fucking around and Buds is one of the first must-purchase prospects of 2014.
Keep up with the band on their facebook, twitter, and tumblr because Buds will be available for purchase on February 4th and those sites will likely be the most direct method of purchase. Stream "Cemetery With A View" below and see what all the fuss is about.