Silence Dogood – Chairman of the Bored (Stream)
by
Steven Spoerl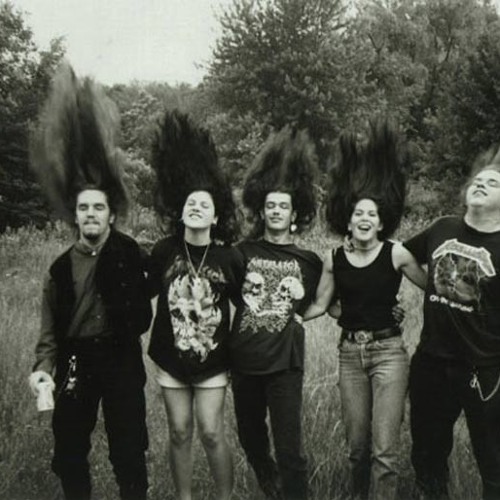 Michigan power trio Silence Dogood have been stealthily cranking out incendiary lo-fi scuzz pop EP's since 2012's Sound of Silence. Master of Puppets (the band's stock and trade lies in tongue-in-cheek appropriation)  is the band's 10th (yes, 1oth) EP and opening track "Chairman of the Bored" sees them taking their apathetic nihilism to new heights. It's not unfamiliar territory for a band who frequently finds their feet firmly planted in reactionary status. What it does do, however, is grab the listeners attention. Immediately.
"Chairman of the Bored" opens with some quick guitar stabs before guitarist and vocalist Cameron Mahoney makes a startling announcement. Those opening lines? "Me and my friends make our own rules- we burn down churches and piss off schools- and we'll burn you too." And he's only just getting started. As the song grows darker, so does the lyrical content, hitting an apex with the couplet "some smartass kid made fun of my town/chained him to my truck and showed him around" before following it with a characteristically bored and detached delivery on "who's laughing now?"
Mahoney's lyrics have always been startling and one of the band's strongest selling points. "Chairman of the Bored" definitely raises the stakes on their unpredictability though, definitely proving that their is no topic or character narrative they're afraid to tackle. Their brand of post-punk works in tandem with that aspect of their music as a perfect complement. By striking a balance between contrast and accentuation they've landed on something weirdly irresistible.
Hear "Chairman of the Bored" below and remember that presentation isn't always glorification. Seriously.