PAWS – Tongues (Stream)
by
Steven Spoerl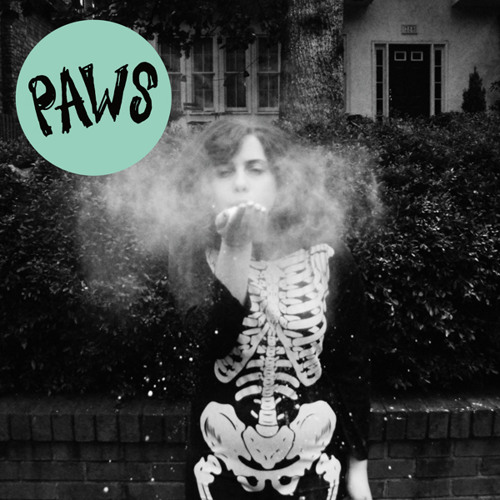 PAWS' Cokefloat! was a record that helped make 2012 tolerable. Top-to-bottom, the Glasgow-based trio's debut was laced with impressisve songwriting, an army of catchy-as-hell hooks, and pure musicianship. They've been touring hard since then, sneaking in a few new songs here and there to preview an upcoming record. They've finally allowed an official stream for a song off the upcoming record, Youth Culture Forever, and it sounds even more incredible than anyone was probably expecting. It's called "Tongues" and continues in the same vein as much of Cokefloat!, only this time the band's going bigger and getting really impressive results.
"Tongues" starts off with some power drumming that backs a deceptively melodic riff before they're both consumed by a massive wall of sound that gives everything a solid punch. To top everything off, there's an impressive piano line that sneaks its way into the mix and adds quite a bit by doing a little. Everything's perfectly balanced and the song winds up being a masterclass in production value. While it only lasts two (admittedly thrilling and cathartic) minutes, it's a clear indicator that the band's not messing around with their sophomore effort and that Youth Culture Forever could be something special.
Listen to "Tongues" below and look out for the June 2nd release of Youth Culture Forever (that's likely the album art up above).