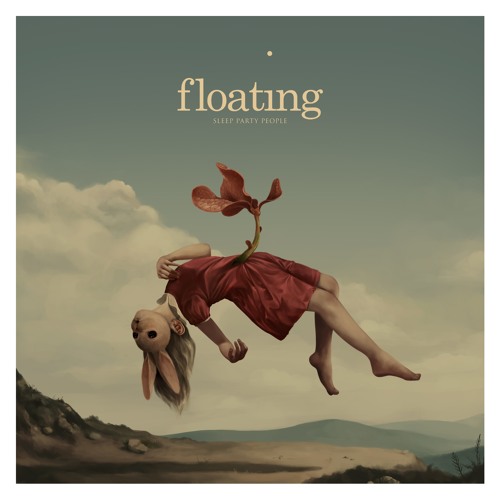 Very rarely has Heartbreaking Bravery stepped outside the confines of the DIY punk community. Even the bigger acts that have been celebrated in this space have had ties to the basements that birthed this continuously-evolving faceless collective. Usually when there's an interloper it's an artist that has some inclinations towards a fierceness characteristic of that community or that fierceness is an inherent part of their work. There's a reason for this- Heartbreaking Bravery has a conscious identity primarily revolving around the bands that deserve to be celebrated in their early stages and no scene seemed to embody that spirit more than the one that's most frequently covered here. Every once in a while, though, there comes a band, video, or song that's good enough to challenge or infiltrate that identity. Sleep Party People is one of those bands and "In Another World" is certainly one of those songs.
Sleep Party People's We Were Drifting On A Sad Song, an enticing mixture of ambient, pop, electronica, psychedelia, and moments of transcendental heaviness, was one of 2013's more challenging records just by virtue of being so fearlessly unique. One of the most prominent features of that record came in the form of Brian Batz's strangely unnerving electronically-manipulated vocals.  That the Copenhagen artists vocals appear to be relatively unfiltered throughout "In Another World" instantly make them more arresting, if only because the move is so unexpected. Batz's vocals aren't the first attention-catching thing here, though. "In Another World" (the first track to be teased from the upcoming floating starts with a haunted acoustic guitar medley underneath a warm phonograph crackle before being joined by a hypnotic drum part, ultimately winding up in peak DangerMouse/Gorillaz territory.
Shortly after that soundbed's established, a creeping sense of uncertainty sets in as Batz gently lays his falsetto over the noise as additional production (courtesy of Mikael Johnston and Jeff Saltzman) creeps in and out of the mix- sometimes quite literally, as the brilliant sound design has it panning from left speaker to right, fluctuating in volume. It's an experience that's impossible to pull away from- its entrails reach out and surround in a foreboding paralytic embrace. Piano lines appear and vanish, the bass rises and falls with frightening conviction, the vocals remain disconcertingly calm and what should wind up being a vaguely nightmarish experience somehow becomes one of quiet catharsis.
This is music that matters and doesn't deserve to be overlooked. Listen to it below and stare forever at the obscenely gorgeous cover art.